Fully flexible design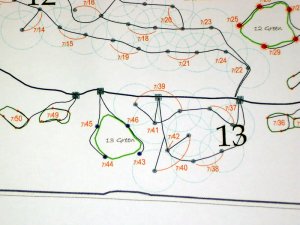 At Applied Irrigation, we have two major considerations when we approach the design of any project: the needs of our client and the demands of the environment.
In satisfying those needs, we are happy to work with consultants or architects or entirely in-house.
Every design is tailored precisely to your requirements all the way from initial consultation through a comprehensive site assessment to full specification.
And for each project, to ensure absolute accuracy, we produce as-laid plans including GPS drawings.
As a further mark of reassurance, everything we do falls in line with the requirements of the British Turf & Landscape Irrigation Association (BTLIA)
Customer focus

At Applied Irrigation we are passionate that strong client relationships and good customer service are as important as the quality and technical proficiency of our work.
Have a question?
Ask us and we'll get back to you right away. Our privacy policy.